My Houston Locksmith
Locksmith Houston | Houston Locksmith | Locksmith
In Houston TX
(832) 621-0096

We provide top quality locksmith services which are ranging from residential, commercial and automotive problems at the most affordable rates for the whole of Houston, TX and surrounding areas.

Read More

>


We have provided the entire Houston, TX area along with surrounding regions with the highest quality of locksmith services available.

For more information Call us now at (832) 621-0096

Read More

>

Locksmith

Houston
HOUSTON COMMERCIAL LOCKSMITH SERVICE
As a local business owner looking for great commercial locksmith service, you should know that while commercial locks are usually more secure than regular residential locks, they are also more complex and require specialized installation and service.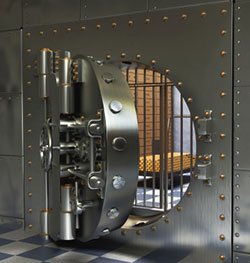 Before you panic and start seeing big dollar signs before your eyes, relax! A good commercial locksmith like Houston Locksmith will be competitively priced and maybe even a tax write-off! Our company offers highly trained, and very experienced business lock and key specialists who work directly on-site, and are available for your use on a 24-hour basis. Our prices are great, our workmanship is the best in the Houston, Texas region, and we are yours for the asking!
Call Us:  (832) 621-0096
Modern threats against small businesses are everywhere:
Looters
Graffiti
Vandalism
Pilfering
Shoplifters
Gang activity
Flash mobs
Armed robbery and hold ups
Employee theft
Lockouts and lock-ins
There are many more, but you get the picture – you must be ever vigilant if you want to remain in business. Sure, you can install expensive alarm systems and hire security guards, but there are other options available to you, as well.
Call Now: (832) 621-0096
How can a commercial locksmith company offer assistance with security and safety issues? Easy – we are trained to spot weak areas of your business operation wherever they may occur. My Houston Locksmith offers professional solutions that are effective and competitively priced, too. Our services and lock hardware include:
Safe and vault opening and repair
Fingerprint locks
High-security commercial locks
Lock-boxes
Panic bar installation and repair
Access control systems
Master key systems
Keypad devices
Commercial grade peepholes
File cabinet and desk locks
Mortise locks
Bump-proof business locks
Biometric entry systems
Storefront locks
Re-keys for business locks
24-hour lockout assistance
Cylinder locks
and many more!
Don't leave the security and safety of your business operation to chance. Call My Houston Locksmith today, and get the best commercial lock and key service in the region – bar none!
Call Today: (832) 621-0096